Tadoba is one of the most popular destinations when you want to visit wildlife reserves in India. This is a place where you get to see the majestic tigers along with so many other creatures and flourishing wildlife. With a travel agent in Faridabad, you can have an amazing stay of this place.
At this place which is also called "Jewel of Vidharbha, you get to see some thrilling moments with your friends and family. Not only it is the largest national park in the state of Maharashtra, but it also gives you a chance to see a diverse ecosystem spread across 1727sq km.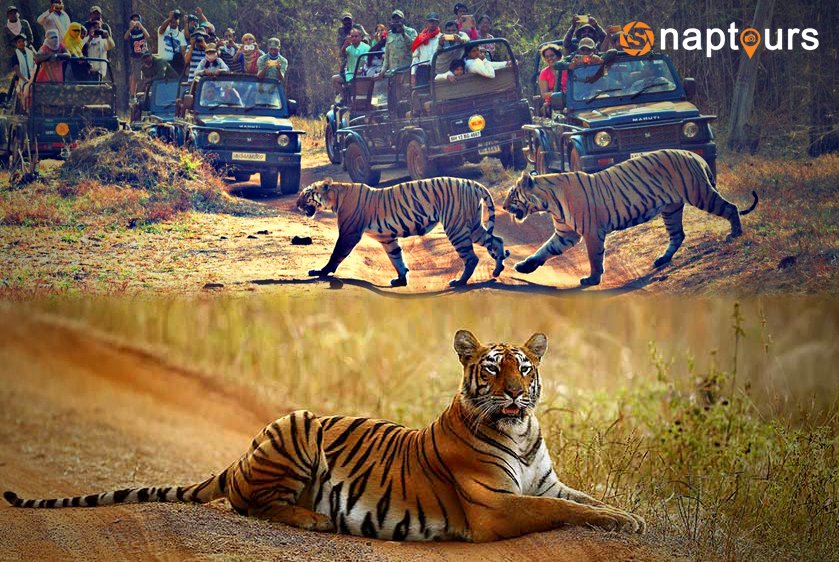 Why should you visit Tadoba National Park in the first place?
Tigers and animals are something that you see in every wildlife reserve. Tadoba makes all of it more special with a swashbuckling safari tour. Besides tigers, the most-seen animals here are Leopard, wild boar, wild dog, Indian bison, Nilgai, sloth bear, barking deer, sambar, chausingha, chital.
The vegetation in this place provides a safe haven for the wild animals here. With an offbeat track, the fun gets multiplied and you become a total fan of this reserve. The tropical climate makes the visit to the forest very suitable in the winters.
However, if you want to raise the possibility of spotting tigers and other animals. The greenery of this reserve stays flourishing eve in the summer season and it gives a perfect experience to the visitors. The lush green trees along with flowers and other elements of nature bewitch every visitor.
For An Insightful Adventurous Tour
At Tadoba National Park, you spend a lively time with your group. It is a place that incites you to explore wildlife in a never ending manner. At this reserve, you are able to make things more memorable for yourself. You can enjoy the bumpy track and so many other things besides tiger spotting.
Through this place, you get to see a large number of species that give you a delightful surprise. The splendid creatures make your tour memorable and help you get closer to mother nature. They help us see the real force of nature and also make us realise that our planet is full of beauty that needs proper care.
After coming here, you realise that there is a lot that you can explore in the wild. At this place, you are able to see a lot and start appreciating the ecosystem for its poise. You see how nature balances itself by creating food at every level.
Time To Visit Tadoba National Park
While the park remains enthralling throughout the year, you need to pick the best time so you could make the most of your time. The winter season happens to be the most pleasing time for doing a safari. But if you want the best chances of seeing animals, then plan a visit in the month of April, May, or June.
These are the months in which the small watering holes dry up and the animals move to the bigger sources of water resulting in easy spotting. Also, when so many creatures are amass at one place, there are also opportunities to see the game of predator and prey.
Timings For Morning Safari- 6:00AM to 10:00AM (Entry Till 8:00AM)
Timings For Evening Safari- 03:00PM to 6:00 PM (Entry Till 4:30 PM)
First of all, check the most preferable means of transport to come here. If you're coming here by plane then the nearest airport is Nagpur and from there, you can take a cab to Chandrapur. If you talk about railway stations, then the nearest one is Chandrapur lying at a distance of 49kms and Nagpur at 151kms.
Plan your tour to Tadoba right now! 👉 +91 9910511523